English

Enyoku 01 | 艶欲[ゑんよく]

A hot teacher just cannot stop thinking about a student. Everyday she masturbates thinking about him, even when she is giving a class she just cannot stop looking at him and having dirty thoughts.

One day, she just cant stand it anymore and decides to take action after seeing her beloved student being so close to another girl. She then informs her beloved student she has something to talk with him after class in the Teachers Lounge... thus this forbidden love between a teacher and a student begins - a world of lust awaits.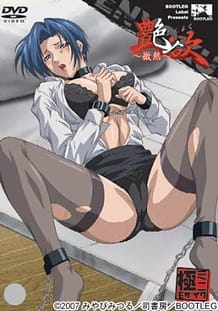 Add as Favorite
Report this Area
Release

25.04.2007

Type

Hentai

Censored

Yes

Subtitle

English

Tags

Romaji

Enyoku 01

Japanese

艶欲[ゑんよく]

Synonyms

Enyoku

Popularity

970